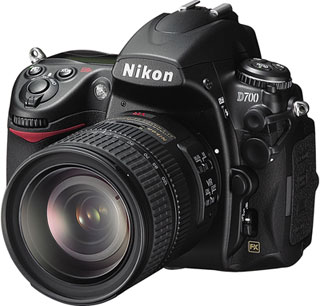 On the 1st July 2008, Nikon announced something of a surprise - their second "FX" full-frame 35mm DSLR, the D700. Although there were many leaks leading up to the launch (some just rumours, some real) it was still somewhat interesting that such a well-specified camera would appear only 6 months after the introduction of the flagship D3 model.
The D700 is, to most intents and purposes, a D3 shrunk down to fit inside the body of a D300 - although with some omissions, and also some additions. This means it's possible it's going to take some of the D3's market share, but it most likely is designed to go up against whatever Canon are preparing to replace their excellent but aging 5D.
The new D700 therefore sits squarely in Nikon's professional lineup in between the D3 and the D300, with the same incredible build quality and reliability. In this review we'll fully describe the camera, and highlight where exactly these models differ.